---
Is your organization about to design new workplace for your agile or scrum teams? If so, you may have many questions about how to create the best space possible.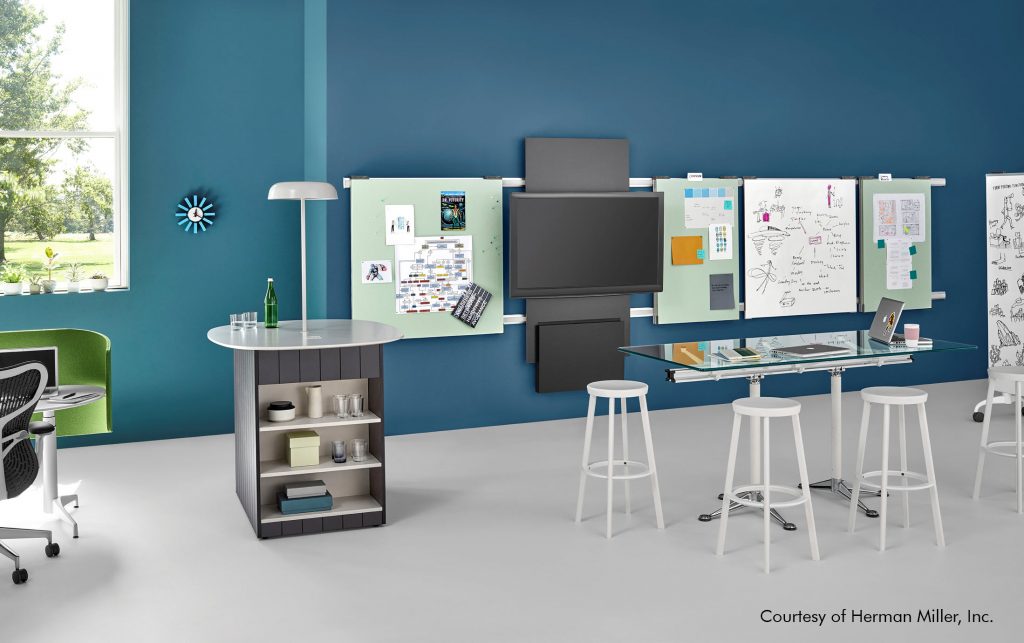 How can we balance the need for individual focused work with group collaborative work?
How can we address noise, distraction, technology, and long-term flexibility?
What settings and furniture should we use to optimize function and costs?
Dr. Margaret Serrato, an architect and Certified Scrum Master, has a simple but effective process for addressing these complex issues.
She starts by asking fifteen key questions about agile roles, ceremonies, artifacts, space use, and technology. Then she develops floor plans using five key agile settings that are arranged to balance focused and collaborative work.
Agile Workplace Design Resources
Download these PDF's to see more information on AreaLogic's Agile Workplace Design process as well as recent project case studies.